New -- Social Golfer Combinations
Sample Shot Pattern Statistics
Below is a sample of a analysis report of shot patterns that I provide golfers that send me collected data from at lest 10 rounds. The "Shot Pattern Summary" lists average scores I might expect to score on a par 3 hole based on my previous statistics. For Green #1, for example, if the flag is on the front left of the green, the optimum aim is 10 yards right, 10 yards long. Such an aim would produce an average of 3.02 based on my shot pattern, short game and putting ability. If I were to aim at the flag, my average would be 3.37 which would mean 4.1 more strokes for 18 such attempts.
If you'd like to find out how to calculate the averages below, visit my shot patterns page.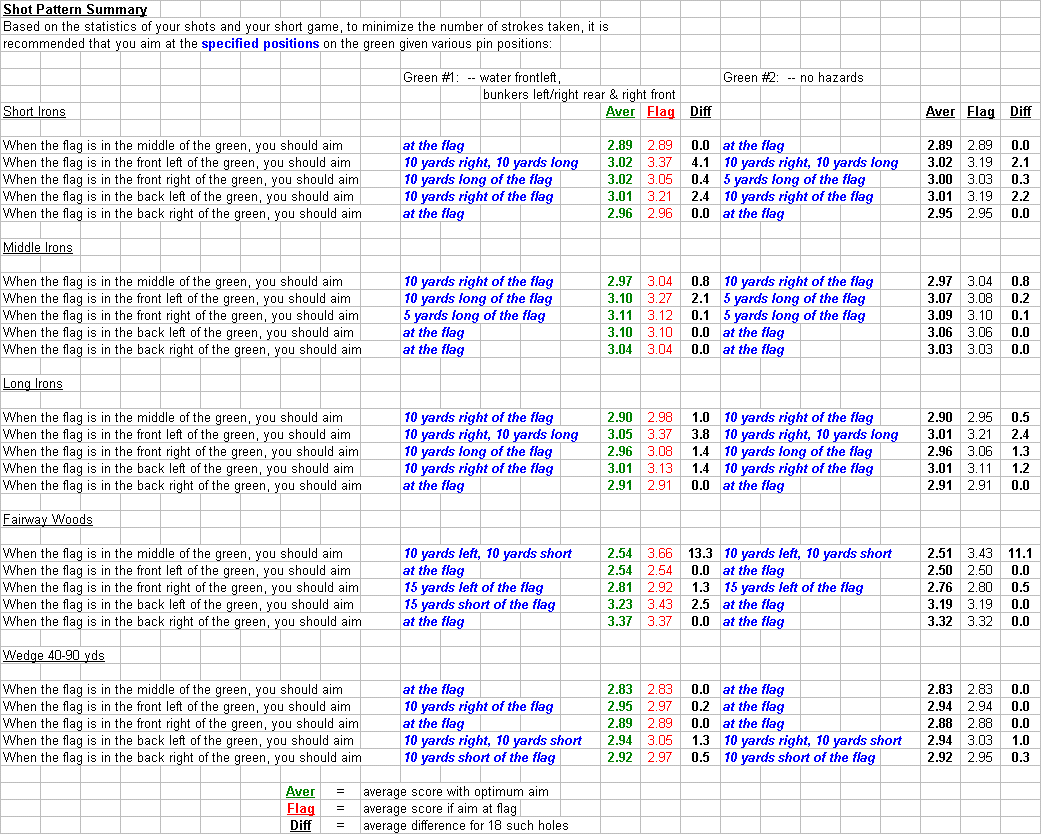 Below is some of my own shot pattern statistics that I used to calculate the averages above.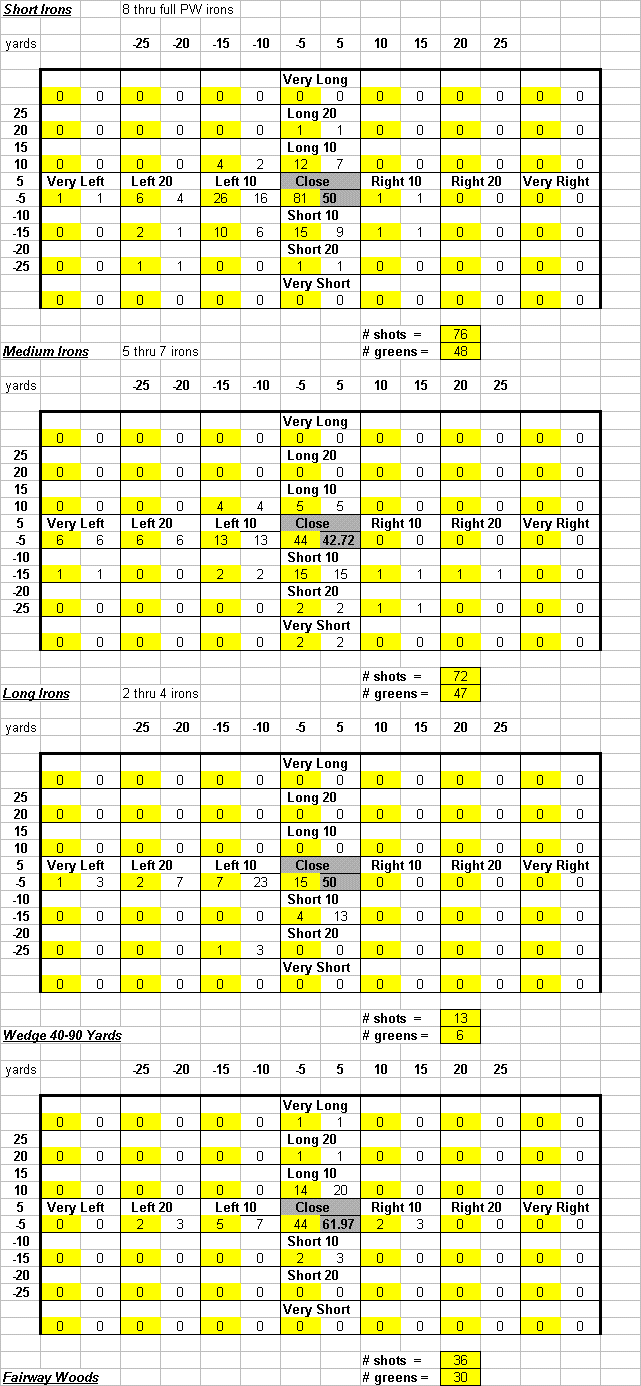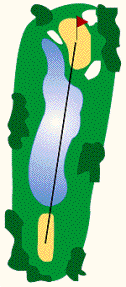 ©Probable Golf Instruction, Ken Tannar 2001-2015. All Rights Reserved.

Langley, B.C. V2Y 2G4 Canada
Phone: 604-309-7030 FAX: to fax, email an attachment
probablegolf@yahoo.ca or golfexpert@probablegolfinstruction.com